And the redeeming power of a grandmother's love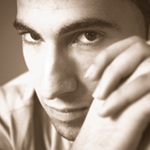 My journey with addiction and mental health started in my early childhood. My mother and I fled Sri Lanka in 1983 after my father was murdered by the Sinhalese army during the onset of civil war there. We arrived in Toronto as refugees, with very little money. I was just shy of two years old.
We lived in battered women's shelters for a number of months until we were placed in low-income government housing. My mother struggled to get by, working a few jobs to make ends meet while also studying for her nursing degree. I was a latch-key child and had to fend for myself.
The fact is, my mother didn't want a babysitter to watch me while she was working or going to school. You see, she was worried that a nurturing bond with a caregiver might make it possible for me to reveal what was going on behind our closed doors.
She had been abusing me from as early as I could remember. Unless we had extended family over—I had an uncle in Toronto, a cousin in Ottawa and relatives from other countries visited—I slept in the same bed as my mom and she would fondle and kiss me provocatively. It wasn't until I was eight or nine that I realized—from watching TV when my mother was at work—this wasn't normal behaviour between a mother and child.
Physically, she beat on me with her fists, whipped me with a belt and forced me to hold painful crouching positions for long periods. These were punishments. In Tamil culture, academics are revered, but I didn't care about school and didn't do well. I hated being at home. Out in the neighbourhoood I got into risky behaviours like shoplifting.
When I started grade school, I was bullied by other kids. Sometimes it was racially motivated; other times it was because I was the "weird kid" that rarely spoke. The name calling, the mean comments, the dog poop smear-threat and such often ended up in fights and trouble at school.
It was the happiest day of my life when my maternal grandmother was sponsored to come live with us in Toronto. This also happened when I was about eight and a half. My "Grams" became my best friend. A kind of resonating light shone from her. I loved to sit and listen to her stories about when she was a little girl in Sri Lanka. Grams lived with us for a couple of years before moving into a retirement home.
When I was nearing 10, perhaps fortified by my grandmother's presence, I decided to confront my mother about the sexual behaviour and how I was feeling. She threatened to kill me, herself and Grams. I didn't care if she killed herself or me, but I didn't want her to kill my Grams. So I continued to keep the abuse secret.
I was sad all the time and blamed myself for what was going on. Much as I knew it was wrong, I had become attracted to my mother and got sexually aroused. I thought I was provoking the abusive behaviour. I felt ashamed and disgusted with myself. I suffered a lot of dissociation and withdrew from the outside world.
Emotional abuse intensified as I got older and rebelled more against my mom. She called me worthless over and over. She suffocated me, trying to control what I did, where I went and who I spent time with—way beyond reasonable care.
When I was 12, she and I moved to Houston, Texas, where she'd been offered a full-time nursing job. At age 13, I was still sleeping in my mother's bed. Finally, at the age of 14, I could no longer stand the pain consuming me—I jumped off the fourth-floor balcony of our apartment. Trees broke my fall, and I survived. Everyone thought my suicide attempt was an accident.
I finally phoned Grams and told her what was going on. She told me she understood. Her father had inflicted abuse on her and her brothers. Her husband had inflicted abuse on her and my mom.
Grams confronted my mother, and for a couple of years they battled back and forth. Grams told my mom she needed to stop what she was doing, and that I needed to get help. (I made two more attempts to end my life by not eating.). Finally, my mother—afraid the uncles would find out, afraid she might get charged—bought me a Greyhound bus ticket to Toronto. I was 16.
When I first arrived in Toronto, I stayed with my Grams. She loved me, but because she was on a fixed pension and lived in a retirement residence, she couldn't help me all that much.
When I went to my extended family about getting help for what happened to me and how I was feeling, my uncles told me to keep those things to myself. Toronto has the largest Tamil community outside Sri Lanka, and no one wanted shame brought on the family. I was told to "just tough it out."
Since I felt I couldn't reach out for help, I turned to alcohol and drugs to numb what I was feeling inside. Alcohol, cocaine and OxyContin were my drugs of choice. I also mixed them with hallucinogens like acid, PCP, ecstasy and mushrooms, to name a few. I was now a drug-addicted homeless youth.
Instead of having compassion and understanding for why I turned to alcohol and drugs, my uncles told me I was a loser and would never amount to anything—the same things my mother had told me over and over.
I spent the better part of eight years, from age 17 to 24, couch surfing, living in shelters, squatting with other street kids, and sharing crappy apartments in shady areas with other users. I supported myself by prostituting myself to middle-aged and older men who had wedding rings on their fingers. And by dealing drugs.
But through all this, Grams was my touchstone.
Once a week, I'd clean up and show up at her place for dinner. I told her I had my own apartment, that I was working at retail jobs, Chapters, Second Cup, and so on. I thought I had fooled her, disguising my life. But over time my physical appearance changed—I went from having judo and wrestling muscle mass to being gaunt and emaciated. Grams knew something was wrong and finally confronted me about my addiction and lifestyle. I broke down and cried. And finally decided to get help for my addiction.
After that talk with my Grams, I reached out to a support worker at one of the shelters I frequented, and she got me into detox and treatment. The care providers in those programs realized I had symptoms of mental illness. I was diagnosed with major depressive disorder and, based on what I'd been through, post-traumatic stress disorder.
Over the next three years I was in a pretty healthy space—became a support for my Grams, who battled cancer that whole time. But after she passed away in October 2009, I lapsed into depression and agoraphobia. I had lost the one person I cared about and who had cared about me.
In spring of 2010, I moved to Vancouver, thinking a change of scenery might help. Ran away from my past.
In December 2012, I was diagnosed with bipolar disorder Type 1, when it became clear that the auditory and visual hallucinations and the delusional thoughts I'd experienced over the years weren't caused by drug use. And when I told the mental health care providers about the mania I'd experienced.
In February of this year I was diagnosed with borderline personality disorder. This explained the severity of self-harm incidents—from about 12 on I would smash my head into hard surfaces, like bullies did to me—and the number of suicide attempts (six) in my life. I'm waiting for access to dialectical behavioural therapy.
I have now been clean and sober for over six years. I attend AA meetings regularly and have an excellent psychiatrist and other mental health professionals in my life. I've found a great combination of medications that have been vital in my recovery. I share an apartment with a roommate, have started to eat more healthily and have become active again—physical fitness is crucial to mental health recovery.
I advocate for the youth and young adult mental health community, and work in Vancouver's Downtown Eastside, helping marginalized people who struggle with challenges similar to those I once faced.
I've never reconciled things with my mother. And I miss my Grams. But I've made strides in overcoming my asocial behaviour and have found some great friends who accept me for who I am. I also have a 'secret weapon' I didn't have before…I have hope!
About the author
Ganesh is completing his certificate in community counselling and plans to study Child and Youth Care at Douglas College. He has volunteered with the Mood Disorders Association of BC speakers bureau and currently volunteers with SpeakBOX, a new peer support organization, advocating for youth mental and physical well-being
*pseudonym