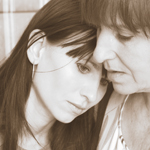 Things came to a head on Mother's Day 2008, when my 19-year-old daughter Tracy wouldn't reply when I spoke to her. Her behaviour had been uncharacteristically odd for several months—laughing inappropriately and the next minute in tears; for days walking on tip-toes, stretched up as if floating; staying very close to me like she did as a child. I thought my daughter was getting stoned, but she flatly denied any street drug use and agreed to go to the hospital for a drug test.
When the triage nurse asked her why she was at the hospital that day, Tracy replied that she had bipolar disorder. I looked at my daughter and the triage nurse incredulously. This was the first I'd heard of it.
Tracy tested negative for drugs. And Tracy had diagnosed herself from a pamphlet she'd read the previous summer.
I stayed with her overnight in emergency. In the morning a psychiatrist concluded Tracy was in a manic episode and committed her to hospital for 14 days.
Entrusting my child to this psychiatric ward was terrifying—people walking around with blank stares, many muttering illogically. One morning a nurse told me that Tracy had been combatant the night before and had to be physically restrained to give her a shot to calm her. Whenever I'd go to leave the ward, Tracy would grab my arm and plead with me not to leave her there. I was heartbroken for her, but her condition was beyond my expertise.
After that first hospital stay, Tracy's psychiatrist identified psychosis and said she should be back in hospital. Tracy didn't want to go back, and I was reluctant to involve the police to have her committed. And she definitely wasn't well enough to be out on her own in the world.
In June I left my job to care for Tracy. I tried to keep her safe and stay with her at all times. I barely slept; I made my bed on the floor in her room to keep watch so she wouldn't run away or harm herself.
Tracy did run away one evening. Luckily I saw her get on a bus; I pulled my car in front of the bus, brakes squealing, jumped out and ran on to the bus. I hollered at Tracy in front of stunned passengers, that if she didn't come with me I'd call the cops to get her. She co-operated and came home with me.
My actions could have easily backfired. Though if I'd called the police it would have been a good thing, as they'd have taken her to hospital, where she should have been.
It was a very steep learning curve. Everything I read about bipolar disorder was distressing—high suicide rate, medication non-compliance, lack of insight into their disorder, deep dark depressions and sky-scraping manias.
My fatigue and anxiety over my daughter's health were overwhelming.
By the end of June Tracy asked to go to St. Paul's Hospital to admit herself; she couldn't stand her distorted and paranoid thoughts anymore and felt she'd be safe there.
From spending hours poring over mental health websites, I had just discovered a program for young people with psychosis. It would entail a long-term stay at UBC Hospital and eventual transfer to the Early Psychosis Intervention (EPI) outpatient program. At my request, a psychiatrist at St. Paul's followed up with UBC Hospital, and Tracy was transferred the next day. Some help. Hope.
I visited Tracy in hospital most days. I didn't want her to feel she had been abandoned. She was dealing with a serious and chronic illness, and spending her days in a psychiatric hospital. That's a lot for a young person to accept and adapt to.
Day after day, and there was no change in her condition. Much of the time her eyes were vacant, her face expressionless and her thoughts off in another world. It was agonizing to see her continue in this condition.
Mid-August, even though she still wasn't well, Tracy did get out of UBC Hospital and into the care of Early Psychosis Intervention. And back into my care at home. Her job was to get well. Mine was to get her to her medical team appointments, group sessions and therapy until she was well enough to travel herself.
After nearly four months off work, I was offered a job with a great company in the travel industry. Even though I was apprehensive about how Tracy would fare on her own, I was looking forward to the normality of being back at work.
But Tracy had a relapse mid-September, a few days before I was to start my new job, and my new employer and I decided it was best to sever ties. My daughter's recovery was not imminent, and I needed to be with her as her advocate and to provide support. Nothing would be 'normal' again until Tracy was well.
I had no idea that recovery would take such a long time. The nightmare was never-ending. To think of what Tracy was going through was gut-wrenching. Her life had imploded. She hadn't anticipated being diagnosed with a serious mental illness just when she expected to be free in the adult world—and neither had we.
After more than six months at home I needed work to avoid financial devastation. I was hired back by the firm I originally left. My employer was supportive, I had good friends there and the place was familiar. In early January 2009 I started at a couple of days a week, easing in to full-time.
On Friday, January 16, after work, I found Tracy on her bedroom floor, convulsing, her eyes rolled back in her head so that only the whites were visible—an alarming sight. I called 911.
At first I thought it might be a reaction to her medication, but she had purposely overdosed.
Then Tracy stopped convulsing and became still. I couldn't tell, in my panic, if she was breathing—yes, she had very shallow breath. By the time the emergency responders arrived I was numb with shock.
They got her into an ambulance; I followed in a second ambulance, all sirens screaming. This was surreal. Was Tracy going to die? Would she have permanent brain and organ damage if she survived?
Stomach contents removed. Blood tests. I slept in the waiting room. Then over to intensive care, attached to many tubes and monitors. My daytime vigil was spent in a chair at the foot of her bed—it was standing room only next to her because of all the medical equipment.
I felt deep sadness that Tracy felt so miserable she had sought relief in death. I asked for a clergy person to pray for Tracy. She really needed help.
Whenever Tracy opened her eyes I whispered to her that she is very much loved and we'd get through this as a family. I told her everything positive that I could think of.
I was exhausted and overwhelmed with gratitude that Tracy had survived. Tracy was disappointed that she was alive.
After many weeks in hospital there was no shift in her stubborn, medication-resistant depression. The hospital psychiatrist, in collaboration with her mental health team psychiatrist, suggested electroconvulsive therapy (ECT). After arming myself with information, I concurred that this was a good option, and Tracy agreed to ECT.
After several treatments, her depression slowly lifted—enough for her to be released from the hospital in April and continue her treatments and therapies under the EPI team.
Anguish over Tracy's struggle with mental illness and her suicide attempt took its toll on me. No matter how hard I tried, I couldn't focus to work at my former capacity and was let go from my job. This was a painful blow to my psyche, but I was emotionally spent and didn't resist the opportunity to catch up on much needed rest.
It's been two years since Tracy was hospitalized for a relapse. But she is now in recovery, managing her symptoms, living in her own apartment, taking university courses, speaking to the public about mental illness, doing peer support work, going to the gym, taking her medications, and living a healthy lifestyle. Her illness is chronic, and she will have symptoms flare up in the future, but she now has many supports and strategies to deal with these episodes. Tracy considers me to be one of her main supports.
I'm finally able to relax with the knowledge that Tracy is successfully independent. I now get a reasonable amount of rest, read novels, go to aerobic, hip-hop, urban dance and zumba classes, and walk my dogs.
I continue to research mental health issues and am on many research/advocacy email lists. Recently I talked to a parent group about my experience, and Tracy and I gave a well-received presentation in tandem on a family panel at the 8th Annual Family Conference at Vancouver General Hospital.
About the author
Gail is retired and lives in White Rock, BC. She volunteers in the mental health community and speaks publicly about her family's experience