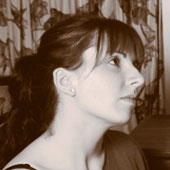 I began to co-facilitate Strengthening Families in 2006 after I lost my brother Ted to suicide in November. Do I ever wish I'd taken the program long ago, when he was on the road to recovery!
My brother first experienced positive symptoms of hallucinations and paranoia when he came to live with me in Calgary at the age of 23. I just had a baby and my husband and I were struggling to get on our feet when he showed up out of the blue. I knew something was terribly wrong, and so did he—people had been talking about him on the bus from Toronto and plotting to get him, so he got off the bus in Winnipeg. Then he spent the night on a golf course, until the sprinkler system turned on and soaked him.
He was in bad shape by the time he got to Calgary and checked himself into the psychiatric ward. The hospital just released him and never even called me. I'd read about schizophrenia and showed him the article, but he didn't think it sounded like him. I was going nuts after a few months of him living in the basement, staring into space and taking all the drinking glasses with him. He was catatonic. My husband tried taking him out to the clubs where he worked, but Ted just stared into space. One night he came home and said he wouldn't be bothering us anymore because he'd taken a whole pile of pills. I called 911. Later, he took off to escape the biker gangs that were after him and eventually made it back to Toronto, where my mom took him to the hospital and he was diagnosed.
The on/off cycle of taking medications and experiencing side effects began. Mom died and he went to Montreal, where my older sister stepped in big time. She went to the Alliance for the Mentally Ill Quebec (AMIQuebec) and learned all she could. Ted was devastated because his whole life was just trying to manage the disease. Gradually, he stabilized and moved into his own apartment. The meds got better (fewer side effects) and he got into exercise and diet. Then he found a part-time cleaning job with the Montreal Institute for the Blind. He had a lot of compassion for the residents. He and I spoke on the phone every week, but I didn't have the training. I only had the memories. So when he said he wanted to live with others, I panicked. I didn't think I could cope. I needed Strengthening Families. My life was already stressful and I was suffering from my own health issues. I told him I didn't think I could invite him to live here in Vancouver—I didn't have the foggiest notion how to find housing or support.
He moved into a group home in April with two lower-functioning fellows in Montreal. He was so frustrated because he was working, playing guitar and taking care of himself, and they just seemed to drag him down. He up and moved in July 2005 to a decrepit old basement suite that cost a lot more than the apartment he'd had on his own. His bird died. He lost hope and I felt paralyzed from Vancouver. Then he was gone, and I miss him, and the opportunity I might have had if I'd taken Strengthening Families sooner.
There are success stories, more and more every year. People who learn that there is hope—the meds are getting better and alternative therapies are proving successful. Family, friends and patience are a big part of the puzzle. The only way family members can really cope is to become educated, to advocate, to support each other, and to practice dealing with their family member during an episode. It's a journey, and we all have to pull together.
About the author
Patti is a Strengthening Families facilitator with the BC Schizophrenia Society