A Personal Perspective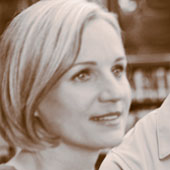 "You have depression and anxiety," the psychiatrist told me.
In some ways I wasn't too surprised because I had been living with symptoms for weeks. If I only knew how challenging life would become. I immediately went out and bought books and went to the library. I personally found that the downtown Vancouver library has the best selection to borrow books. I had the urge to find out as much information as I could on the topics of depression and anxiety. In some ways, it soothed me because the books described a lot of what I was feeling. I began to attend group therapy at a local hospital, taking a series of groups that I found quite helpful. Again, there was reading material, which was beneficial. The other group members and I shared our experiences in a safe place with excellent facilitation by the group leaders. I continued to read and discuss my situation with others who understood. I joined the local Mood Disorders Association support group, which I still attend up to today.
When I was having difficulties, my first psychiatrist was unavailable, cancelled appointments at the last minute and saw patients for a five to 10 minute appointment. I have been told that this has been the experience of others as well.
A few months into my journey, my world came crashing down when I was given the diagnosis of bipolar disorder. This rocked me a bit harder because I could feel the stigma entering my body more intensely. It's interesting, because while I was reading about depression, I came across the term cyclothymic.1 Although I had an episode of depression at 16, it was not as difficult as the current one. I went on to complete a diploma, advanced certificate and a BA. I worked in my field of practice for many years, starting out as a volunteer in the community and making my way to becoming a supervisor in a healthcare-related career. I always found ways to learn new skills through literacy and would encourage others to do so as well. When I looked back to my 20's, I could see the cyclothymic symptoms in me. Then, as my habit became, I found a workbook on the topic and read as much as I could. When I asked my first psychiatrist about it, she gave me lithium—and no real diagnosis—with an appointment in a few months' time that was eventually cancelled. That is when I began looking for a new psychiatrist with the help of my GP. I also began attending a psycho-educational group at UBC, which was extremely beneficial, especially since it solely focused on bipolar disorder.
I believe that the Mood Disorders Questionnaire, a screening tool that looks for the possibility of bipolar disorder, should be given to any person presenting to a medical professional with symptoms of depression. It may help "catch" those with bipolar disorder, especially bipolar disorder II or other "soft" forms on the spectrum. It could decrease the amount of suffering for people if they can get the proper treatment early on.
My diagnosis of bipolar disorder was made by a different (my newer) psychiatrist, one who specializes in mood disorders. He remained my psychiatrist for four years, until his schedule and commitments made him change the scope of his practice to consultation/short term follow up only. However, he has remained my "hospital psychiatrist" when needed, as I have had multiple hospitalizations. I have also had a consultation with one of the top psychiatrists in Canada who specialises in mood disorders. Due to the fact that I need regular monitoring, I am now in the capable hands of my current psychiatrist, who is accessible and who has sound clinical skills and a witty sense of humour—which helps! My bipolar disorder has become challenging in many ways. It is now classified as bipolar disorder I (no psychosis), rapid cycling, treatment resistant. I am given the appropriate amount of appointment time and frequency on a regular basis, and more if I have a flare up. As I write this article I am in a fairly positive, stable phase, which is something that I am thankful for given my history. One must live one day at a time, literally.
Another group of professionals I have found extremely helpful are the pharmacy team I deal with on a very regular basis. They know me by name and are up-to-date on what medications I take and others when needed. They never make me feel rushed when I have questions. The literature provided on the medication information sheet that is helpful, too.
I tried using skill-based books for my learning, but ended up preferring what they wrote versus doing the tasks. I appreciated reading research articles and some personal stories, especially those that related to bipolar disorder. I found the internet to be a good use of information. However, I chose sites that had a good reputation and are medically sound.
Another area of "literacy" that can be considered is a person reviewing their hospital records or any other reports. A person must be in a stable mood state, for the most part, to look at these documents. These documents can include entire record(s) of hospital stays, community agencies or a portion of what the person wants. It can be interesting and sometimes stressful to read what is written. There are times when the truth is not portrayed. However, a person may be able to make notations in their chart and/or provide extra information that is correct. More information about this topic can be found through the Privacy Act of BC, and the Patient Care Quality Offices in each health region.
I believe that it is important for healthcare professionals who do not know a patient, especially those support individuals in the ER, to obtain information from the patient's community doctor(s). This will allow for an accurate picture of the person when they are well and unwell. It could also limit and hopefully prevent a misdiagnosis which could negatively affect a patient's care on a long term basis. I have encountered a variety of healthcare professionals, some that are very compassionate, understanding, effective, and go "that extra mile", others who are average clinicians, and unfortunately some who appear to be judgmental of patients and their illness and do not make one feel understood or comfortable. It is important for professionals to have an anti-stigma approach in the care of their patients. Information can also be shared with the hospital professionals in writing by the patient and primary helping professional for times when acute care is needed. I must say that my GP has been my biggest advocate throughout this entire process. She has always been at my side, giving me strength, a light in the darkness and doing whatever she can to get me what is needed. She is a very caring person who wants the best for her patients. She has always encouraged me to find out as much information as I could on bipolar disorder and share it with her and others when needed. My psychiatrist is also interested in my writing related to mood disorders and has also proven very effective to intervene in my treatment whenever necessary.
I am currently on long-term disability. It was a huge adjustment in the beginning as I loved my work. I did not inform my workplace of my diagnosis because I feared the truth would go against me due to the stigma. I also knew that some people spoke freely of others' personal information which made me even more leery of disclosure. I began to research literature on workplace/human rights, which gave me a lot of insight into the subject.
Now that I am on LTD I find other ways to occupy my time, such as writing, photography, attending church, visiting friends and family, and walking.
There needs to be a continued effort to tackle stigma, improve health literacy, and provide balanced media coverage of all psychiatric disorders in Canada. This can be done by the government, agencies and the media outlets. It could make life a whole lot easier for people living with mental health conditions their families and friends.
About the author
Kathy is very passionate about helping people get the proper medical and social care they need
*pseudonym
Footnotes:
Cyclothymia or cyclothymic disorder is a mood disorder where symptoms last longer than a usual episode of depression or mania but do not meet the full clinical criteria for depression or bipolar disorder.