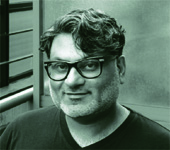 I am an urban gypsy: born in Islamabad, raised in Hong Kong, educated in New York City. Seven years ago I zigzagged my way from Le Plateau-Mont-Royal in Montreal to Vancouver's West End.
Five years ago I joined Facebook. In 2011, the virtual "political view" I had posted on my Facebook profile when I joined was transformed from being a cause I support to being an identity. "Poverty, homelessness, HIV, IDU [injection drug use], sex trade and mental health are interrelated"—this statement forms my political viewpoint. But I've had a fundamental shift in understanding—that statement is now a first-hand point du vue.
In 2011, the Universe conspired to teach me.
As a Zen Buddhist, I would say that, as well as shaking hands with 'Mental Health,' I 'created' my long-term poverty and temporary homelessness for myself. Although HIV, IDU and sex trade have eluded me, I have been grappling with a life experience uniquely designed for me to grasp and own its reality.
Allah, Buddha and Jesus did not come to save me; my plea for help and my howl of despair fell on deaf ears. Or, did they come to my rescue; was I sent Saint Mother Teresa in the form of change in housing? I don't know. What I do know is that shelter provided a refuge from the demons of poverty, and that refuge, in turn, provided a path toward much-sought stability.
As I write this, I am cognizant of two things: I have chosen this platform to come out as a person with mental illness, and with visibility I am smashing the cult of silence. I am also locating the geography of mental health and related intersections: where am I?
'Swagalicious' lost
Five years ago—I came home to a gorgeous turn-of-the-century building, with majestic 12-foot-high vaulted ceilings, crown mouldings and bay windows. I loved walking into its grand courtyard, being embraced in the bosom of its opulent foyer, and ascending the sweeping staircase to my spacious second-floor suite. By 2008—how could this building give me such grief, yo? Other people's cigarette smoke wafted through the old apartment's wooden floor and walls, and there was mould in the bedroom wall, which I began to address as Mr. Stinky. As soon as I entered this large one-bedroom West End suite, it was hello-kisses to my asthma. The toilet flush took 11 months to get fixed, with threats of charging me for labour. Huh! What's next, 'renoviction'? Yup, an uncaring landlord, bent on gentrifying, super-increased the rent.
My housing situation became stressed just as 100% of the funding was cut for the health promotion program I managed at work. Job lost. I had already been dealing with issues of trust and betrayal around workforce bullying. Then I got on the 'survivor job' circuit (circus!), and incurred a physical injury. I just got stopped in   my tracks!
Solace and solution sought
My life was all about recovering from post-traumatic stress disorder, healing and trying to capture some remnants of my prized work/life abilities and expertise. And I was at risk for homelessness.
I was prompted to search for solace and solution. Solace has come from surprising sources: a Muslim prayer group led by a woman imam at Qmunity, BC's "queer" resource centre; a talking and drumming circle at HIM (Health Initiatives for Men); and an innovative program, Get Set & Connect (offered by the Canadian Mental Health Association, Vancouver Burnaby Branch), which provided community access coaching.
And solution—solution came along when I applied to the BC Housing's Housing Registry; I was given access, and this ticket to ride was mine—or so I thought at the time. As it turned out, with over 7,000 applicants ahead of me, it was only a small, and yet necessary, step in the travel toward social housing.
As I inched toward this housing, it was like a video game move from one level of hard work and achievement to the next, especially in the running-on-empty state I was in. Nonetheless, I focused on taking a proactive approach to finding housing. I met with building managers and filled out application forms. I carried out the task I considered the most difficult: being at the beck and call of building managers to provide assorted paperwork and personal information, often duplicates, from a multitude of institutions and in the specified time frames.
How do folks with mental illness manage to go through these institutional hoops? I surprised myself though; I'm in awe of my demonstrated tenacity, considering the shape I was in. I learned that determination and getting-the-job-done can be my middle name, irrespective of my mental health status.  
I did, fairly recently, land an affordable roof over my head, in a well-run building, in a social housing complex.
Where I find myself today  
Is my middle name still intact today? It's as if I'm ignoring life and 'hiberdating' with my thoughts, though at least I'm not 'on a ledge,' metaphorically speaking. Well, take cleaning the apartment—I find it a colossal chore, though I am also aware that my pre-poverty status included a weekly cleaning service. Maybe my distaste for cleaning is rooted in snobbery and not related to mental health. It is this type of questioning that keeps me from pointing fingers.
One thing is clear, however: dealing with mental illness with the affordable roof over my head—albeit a 'Tiny-Tim,' 235-square-foot room—does make everything less daunting. Face? forgetaboutit!
About the author
A multifaceted, intercultural, extroverted urbanite, Salman is currently playing hide-and-seek with isolation. He's on a sabbatical to learn coping skills anew, with a cup of java in hand, watching the world as its eddies pass by