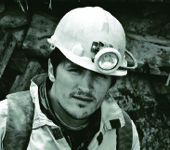 At the not-for-profit Prince George and District Elizabeth Fry Housing Society, we see people coming in with housing applications on a daily basis. Their stories are all different, yet their basic needs are similar.
Homelessness has no borders. It can impact individuals and families from all walks of life. Many people live with the daily stress of how they're going to afford the next month's rent and be able to buy their medications, pay their heat and hydro, and still be able to buy food. It has been said that many families are one pay cheque away from homelessness. Many people find themselves having to leave unsafe situations. Still others face daily challenges as a result of living with mental health issues and/or addictions—or all of the above.
Meeting housing needs in northern BC has unique challenges due to the region's industry-based economies. In recent times, mining has grown significantly, increasing the demand for housing, which increases the prices. People who have lower or fixed incomes are deeply impacted by these factors and often are in situations where affordable housing is inaccessible.
The forest industry, on the other hand, has been adversely impacted over the last few years, through economic downturns resulting in mill closures. And in 2012, two northern BC communities experienced mill fires that left hundreds of workers unemployed. These mill closures also affect loggers, truck drivers and others employed in occupations supporting the industry and community.  
The impacts of such events deeply affect the health and well-being of not just individuals and families, but also impact entire communities. Families are living with additional stress and anxieties. These stresses can result in increased drug and alcohol consumption as coping mechanisms. Increases in substance misuse and economic hardships often leads to increases in domestic violence. The Elizabeth Fry Society transition house in Burns Lake saw a 21% increase in bed stays in the seven-month period after the fire closed the local mill.1 Many of these smaller communities don't have the resources and capacity to provide much needed transportation, programs and services to assist community members.
Many people come to Prince George, the largest urban centre in northern BC, from smaller communities to gain employment or to access needed services and amenities (hospitals, etc). Often people are unable to find adequate and affordable housing. There are also accommodations that offer affordable rents, but poor standards of maintenance or older buildings can result in extremely high utility bills. This is particularly true when temperatures dip down to -30 degrees. During the winter months, a lack of housing can result in a life-threatening situation.
Regardless of their challenges, having a stable and affordable place to call home dramatically improves individual and family health and quality of life.
Dave* and Chelsea* had a newborn child and lived in an unfinished, drafty, dark and damp basement suite. Both worked in minimum wage jobs and struggled to pay rent and buy diapers and nutritious food for their family. They were depressed, anxious, overwhelmed and had low self-esteem.
When Dave and Chelsea moved into subsidized housing, their lives changed. They were now living in a healthy, safe and affordable place they could be proud of. Dave began taking courses, and within three years he was able to get a job in an accounting office, making a much better wage. Chelsea opened a daycare in their home and was able to increase her income while staying home with their child as she wanted.
A tenant-centred approach
Often, providing housing that comes with supports increases the success of tenants who need help to overcome challenges and barriers they experience on a day-to-day basis. Not-for-profit housing providers whose enterprise is run with a social purpose more often than not use a tenant-centred approach. This means they put their focus on the tenant and strategies to help them succeed in their tenancy commitments.
Looking at the reasons underlying behaviours can give an entirely different perspective to things. Many people who are living with addictions are using substances as a coping mechanism because of the pain they are experiencing in their lives. Mental illness is not something a person becomes, but rather lives and deals with on a day-to-day basis. When we acknowledge a tenant's struggles, we can then work with the tenant to find immediate and longer-term solutions. 
I work with many tenants who live with many barriers. I have come to appreciate that our tenants are experts on themselves—they know their strengths and weaknesses. But sometimes it takes someone else to help them put their focus on the positives. When they acknowledge their personal strengths and talents, their sense of self-value and belonging increases, along with self-awareness and self-esteem. They then become interested in moving toward goals and dreams.
Tenants, when supported, can get in touch with those goals and dreams, some of them perhaps long discarded and forgotten. However, when we are too entrenched in our immediate experiences, it can be difficult to see the bigger picture—it's like that old saying: can't see the forest for the trees. With support, tenants can break goals down into less overwhelming pieces, which can be worked toward one step at a time.
At the Elizabeth Fry Housing Society, we provide tenant support workers for some of our housing programs. The tenant support workers are there to listen, support, advocate and provide accompaniments for tenants as they work towards their goals. They coordinate programs like the breakfast for kids, afterschool snack and good food box programs. They also provide activities that enhance a sense of community within the housing developments. These activities focus on fun and self-care: for example, spa days, armchair travel (exploring the world through books and educational movies and videos), arts and crafts, and more. Life skills programs include budgeting and cooking. All programs are designed to encourage empowerment and self-sufficiency.
But it's also through collaborative efforts that our housing service is successful in meeting the needs of our tenants. We provide referrals to other agencies, like the Elizabeth Fry Society. These referrals are for crisis counselling, education, job readiness programs, family development and social and justice programs. We also partner with other women and children's services and family outreach programs to ensure our tenants have access to the resources they require.
Lisa,* who struggles with drug and alcohol addictions, began using substances as a means to cope with living in an abusive relationship. The use of drugs and/or alcohol often provided her a temporary escape from the negative situation she was living in.
So, in addition to providing her with second-stage housing (an affordable place she can stay for one to two years with on-site support), where she is safe and away from the abusive situation, she has been provided referrals to support services. These services assist her to deal with the pain she has experienced, as well as assist her with her substance use. Also, understanding that relapses can be part of recovery, we are ready to support her during times of relapse if they occur. Lisa is now feeling more confident and empowered to move into more positive directions in her life.
When tenants know there are support services available to them, or even that there is someone there who will listen, they have hope. My experience has been that our tenants feel empowered because they know they have support, whether they use available resources or not.
Seeing through different eyes
I will forever be grateful to the many teachers—tenants, colleagues, community members and others—who have challenged me to see others with a different pair of eyes. Their perspectives have enriched mine.
Through asking questions and getting information from agencies like the Elizabeth Fry Society, I have become more aware of the benefits of working from a feminist perspective. This perspective brings a compassionate approach that empowers and respects our tenants like Lisa, who is living in our second-stage housing.
The Canadian Mental Health Association has provided many resources and tools I can use to enhance my interactions with clients such as Larry.
Larry,* who lives with a severe anxiety disorder, was having a difficult time affording his medications while paying his rent. Under constant financial stress and skipping medications to make them last longer, his health was impacted even further. Now, as a tenant living in affordable housing, he is under less financial stress and can afford to take his medications as prescribed.
I now know that when, for instance, I need to deliver a notice to Larry, it's a good idea to have a one-on-one conversation with him. This is to ensure that he understands the situation and isn't stressed or worried about reading a written notice. These days, Larry is happier, healthier, and enjoying a part-time job and volunteering in the community.
Likewise, I have come to appreciate the support and information I have access to from the Brain Injured Group.
Mary* lives with a brain injury. If I need to address an issue with Mary, I am aware of, and prepared to take, the additional time needed to explain more fully the concerns being raised. I also need to allow more time for her to process the information, ask questions and/or provide feedback.
Let's challenge ourselves to reduce the assumptions and labels we put on others. Everyone has a unique story. And their past and present situations and experiences impact their perspectives and behaviours. We may not always understand a person's situation, but we need to show compassion and understand that everyone has their own life journey. We don't need to know the answers—rather, we need to ask ourselves the right questions.
About the author
Claudette is Manager of the Prince George and District Elizabeth Fry Housing Society. The society has 127 housing units and provides housing to low- and moderate-income families, people with disabilities, senior citizens, and women and children who are fleeing abuse and who have safety issues
*pseudonyms
Footnotes:
We have seen a 21 per cent increase in bed stays within our transition house," says Bally Bassi with Elizabeth Fry Society. And when we are looking at our counselling program, we have seen a 50 per cent increase for individual counselling sessions." [no author] (2012, August 31). Burns Lake reeling from the rise in domestic violence months after mill explosion. Global BC. www.globaltvbc.com/burns+lake+reeling+from+the+rise+in+domestic+violence+months+after+mill+explosion/6442706959/story.html