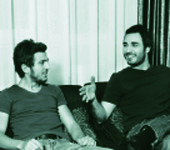 Over the past three years I have been working at a detox facility for youth, located in south Vancouver. Unlike the clinical setting of a medical detox, ours is referred to as a "social detox"—there are no nurses on the premises and the resource is located in a residential neighbourhood. The house is inconspicuous—it could be virtually any duplex, on any street.
At some point I found myself referring to this place as "the bubble." It seemed like an accurate way to describe this protective environment, suspended away from the harsh realities of addiction. More than just a safe place to detox, it is a sanctuary from judgments of society and the ruthlessness of the street.
One of the hallmarks of addiction is continued substance use, despite adverse consequences. Unstable housing is one of many adverse consequences of unmanaged addiction. Those who are young are already a vulnerable segment of the population, and when not properly housed, they are even more at risk.
The majority of the youth we help have been kicked out of their family's house, are in the care of the provincial ministry, or do not have stable housing to begin with. These latter youth rely on shelters and safe houses, or live on the street. For many, "couch surfing" and shelter use has become normalized. Meanwhile, street culture and/or gangs are all too ready to offer acceptance and inclusion to those who struggle to find shelter elsewhere.
We've helped youth as young as 14, and some will come from as far away as Kelowna or Nanaimo. Those we help stay voluntarily, for up to one week. For those youth who are transitioning into treatment, longer stays are often possible.  
A low-barrier resource
Since most temporary housing options, such as Covenant House and various safe houses, have strict abstinence policies, our detox is positioned to accommodate those youth that these other services cannot. With a minimal number of barriers and the 24/7 intake, our detox provides an important intervention to both drug use and housing issues.
On occasion, when screening youth for admission, we find that particular youth cannot be safely detoxed at our resource. Situations that are beyond our model of service include: extreme alcohol use, benzodiazepines detox and certain medical conditions such as diabetes. In other cases, such as heavy alcohol use or seizure history, medical clearance from an addictions doctor is needed before entry.
Our service model is client-centred, meaning we meet our young clients "where they are at" and allow them to set their own goals, which they work on while at our detox centre. These goals range from taking a break from unhealthy lifestyles and problematic routines (e.g., poor diet, neglected hygiene, erratic sleeping patterns), to connecting with a doctor, attending court or getting into treatment.
A client-centred approach is a form of harm reduction. We refer youth to method clinics, encourage safer using methods, allow tobacco and provide condoms. We don't throw out needles if they are in unopened packages. Youth are provided prescribed medications and other 'as needed' medications such as Tylenol, but all other substances are prohibited on the premise.
Stabilization housing gap
Once youth are safely detoxed, they may begin to work on goals related to improving their quality of life; these usually involve housing. While some youth have a family home they are able to return to, many are not so fortunate.
Some youth seek temporary housing options, though these resources for the young are limited. Current options include: Covenant House youth shelter; safe houses (for youth 18 or under in times of family crisis or homelessness), and PLEA Supported Recovery (which facilitates youth to stay in structured, family homes). Other youth try to find permanent housing on their own or with the aid of a housing worker. Housing workers are knowledgeable about subsidized housing and can facilitate housing goals by arranging viewings, accompanying visits and advocating when necessary.
For those young people who are ready to make significant change, treatment is an option that directly addresses both housing and addiction issues. Treatment ranges anywhere from 10 weeks to over a year in a residential facility, and it provides the opportunity to develop life skills, receive counselling and become immersed in a supportive environment. Life skills training helps youth understand how to maintain living space, pay rent on time, follow tenant rules, and so on.
Unfortunately, wait-lists for treatment often leave large gaps in housing needs. For youth who are fully detoxed and awaiting treatment, stabilization housing that can accommodate long waits is relatively non-existent.  
Good housing is more than walls and a roof
A detox facility isn't housing, nor is residential treatment. But these facilities can recreate important elements of having housing. Our detox is in a unique position to build rapport with youth who are often difficult to connect with. It is staffed by a diverse cast of compassionate people with a mixture of personal experiences with addiction and education.
Our team strives to provide a comfortable, home-like setting, while ensuring a safe environment to detox in. By modelling healthy routines through shared meals and appropriate conversations, we can play a pivotal role in shaping positive home experiences. The smell of food cooking, a radio playing softly, and clean countertops are all examples of modelling healthy home life. In this environment, many youth become comfortable in sharing their fears and their dreams. And I am continually amazed at how much difference a safe, clean and quiet space can make in our young clients' pursuit of goals.
One of the more rewarding aspects of my position relates to the diversity of clients and my involvement in co-creating a positive home environment. One week I'm discussing the presidential debates with two young men who are well read and have impressive vocabularies; the next week I'm redirecting conversation with heavily street-involved youth to more appropriate topics. One year I'm carving a turkey with a young woman for her first 'normal' Christmas; the next year I'm watching fireworks in the rain for a young man's "best Halloween ever."
In many ways, I am a temporary, short-term parent to youth who are attempting to create change in their lives. I become an integral part of their journey toward wellness and balance. Some youth I will see quite often as they navigate their struggle with addiction; others I will meet only once. Some youth won't survive this journey; others will find success and sobriety—inviting me to their "one year cake" celebration.  
Being a part of the only harm-reduction, youth-specific detox in Canada, I have had the unique privilege of witnessing the courage it takes to make changes in one's life. As an ally to these youth, who have faced and continue to face condemnation, rejection and judgment from others, I can't help but be inspired by their resiliency and determination.
With the growing awareness of addiction as a public health issue, it is my hope that gaps in services such as stabilization housing will be more adequately addressed, allowing more youth to reclaim their lives.
About the author
Barrett moved to Vancouver in 2006 and began community work shortly afterwards, volunteering with various social service agencies. He has spent the past three years working at a youth detox and is currently doing one-to-one outreach with Watari, while working toward a master's degree in Counselling Psychology