Taking on collective responsibility for Aboriginal truth and well-being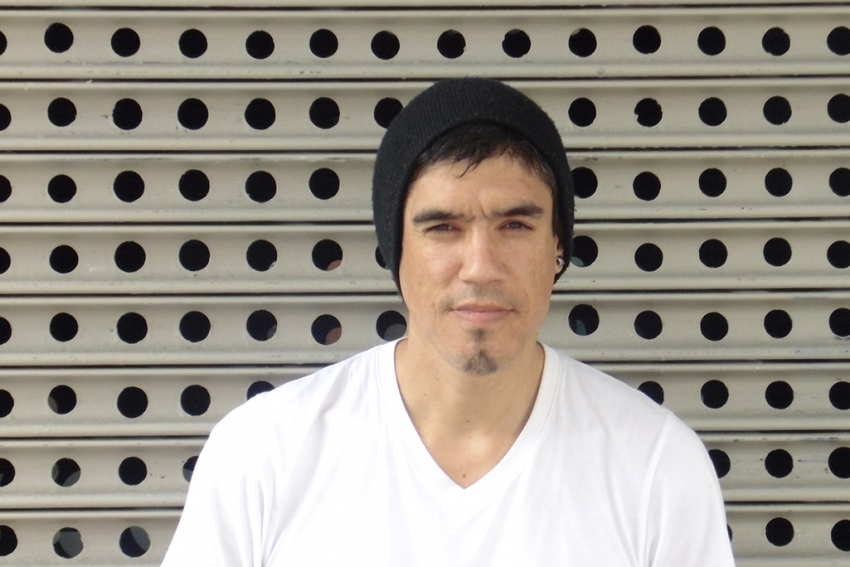 "Virtually all aspects of Canadian society may need to be reconsidered."1
Tan'si! (Hello!)
I would first like to express my humble gratitude to the Indigenous Coast Salish people on whose ancestral territories I have been a welcomed guest for most of the past ten years. I would also like to thank the City of Vancouver and Visions readers, staff and fellow contributors for allowing me to share my story with you. I believe that stories can heal the spirit and create amazing opportunities for learning.
In my traditional Cree culture (as in many other tribes), the Vision Quest is the pivotal ceremonial event in a young man's life, when he is placed lovingly by his Elders into the hands of Mother Nature and then left alone to fast and pray for insight and to seek out his spirit guide. It is an initiation—from a life of youthful dependence and nurturing into a life of the responsible warrior and family provider. Like many traditional ceremonies, the Vision Quest was forbidden to us for many years, viewed as unacceptable by the dominant colonial ideology of the state. Yet despite this, we have fought against this dark storm in Canadian history to arrive here, in this dawning age of empowerment—of truth and reconciliation—gifted with the strength of our stories, our ceremonies, and the pride of our cultural significance in the "Great Notion" that is Canada.
In a way, Canada is currently experiencing its own Vision Quest, moving from a childhood of dependence on narrow, colonialist ideologies to take on a new role of responsibility for its First Nations peoples. I am excited to be a witness to these events, but my excitement is tempered by my memory of all those ancestors who are not here to be a witness with me. One of those people is my biological mother, whose story I carry with me as I write mine.
The last time this publication focused on Aboriginal people was Summer 2008. At that time, in an unprecedented move that would change the face of Aboriginal–Canadian relations, then Prime Minister Stephen Harper offered a formal public apology to the Native people of Canada for the more than 100 years of abuse and manipulation they had experienced in the Residential School System as part of a culturally corrosive federal policy.2 Harper organized a team of highly respected and capable investigators to compile evidence of the abuses that occurred during this shamefully unexamined era of Canadian history, with the intention that the residential school legacy be brought to light and dealt with honestly, once and for all.
So was born the first ever Truth and Reconciliation Commission (TRC) of Canada.
The final report of that commission was released as I wrote this article.3 Within the report's approximately 3000 pages is testimony from more than 6000 survivors, their family members and other individuals. Millions of documents were collected during the commission's six-year mandate of information gathering, and the report concludes with 94 recommendations to address the commission's findings.
These recommendations, or "calls to action," appear under 22 separate categories that cover the spectrum of challenges faced by present-day Aboriginal Canadians. From child welfare, education and justice to professional development and training of public servants, church apologies, reconciliation and newcomers to Canada, the TRC has drawn a comprehensive map for moving forward from the darkness of the past while honouring the present needs of Aboriginal Canadians.
Mental health takes on a central role in every category. After all, how we think of ourselves and the world we live in—how our minds/brains/hearts and spirits exist in unison to create our collective human experience—is mental health, for all people, Indigenous and non-Indigenous alike. Many of us are aware of the disheartening statistics regarding the disproportionate rates of substance abuse, suicide and incarceration among Canadian Aboriginal populations.4 These statistics will take a long time for us to process, both as individual survivors and as Canadians. Accepting the truth of these statistics is only a first step, but it is most certainly a step that we will all want to take together, in confidence and solidarity. Finding a way to change those statistics is the next step—and that step, too, is one we must take together.
My biological mother struggled with mental health issues and addiction for much of her life. I never had the opportunity to meet and thank for giving me this life; her own narrative of lifelong trauma sadly ended when she lost the battle against her own addictions. But from what I've been told by those who knew her, and from what I now see in myself and my sisters, my mother—whatever her struggles—was a respectable citizen and a practical optimist. In her day, Prime Minister Pierre Trudeau attempted to legislate our people out of existence with the tabling of the infamous 1969 White Paper, a proposal to abolish the Indian Act and assimilate the Aboriginal peoples of Canada, eliminating their distinct legal status. Although the White Paper was opposed by Aboriginal leaders across the country and eventually abandoned in 1970, it set the tone for state–Aboriginal relations for several decades.5 Now, less than 50 years later, to be able to see the humility and maturity with which Justin Trudeau presents himself and the Liberal Party's conscientious, action-based approach to real, timely and trustworthy change for the First Peoples of Turtle Island speaks volumes. I believe my mother would have been as proud to witness these events as I am. Elder Eugene Arcand eloquently summed up this momentous occasion as Canada's "rite of passage."6 Indeed.
Even if they do not experience a traditional Vision Quest, many First Nations people today undertake a "rite of passage" that is similar in many ways—we make a commitment to healing and nurturing our Aboriginal communities, helping to rebuild what we lost over the past few centuries. All too often, however, we must take on this responsibility as warriors, nurturers and providers without having had the benefit of a nurturing, traditional culture to prepare us for our journey. We must rely on the wisdom of our Elders, and the stories of our ancestors, to guide us as we rebuild and strengthen our communities.
I am one of those people who took on that commitment. In my early twenties, I discovered that I have a natural talent for writing, and it did not take long for me to find work as a writer and researcher at a national Aboriginal magazine in Calgary. But as I am a Native person writing about Native issues, I feel strongly that any sort of "voice" I might be given should be used honourably, or not at all. And because I still struggle with my own scars, I sometimes find it challenging to keep my commitment to being a nurturer and healer—of myself and of my people.
Throughout my life, I have experienced symptoms of fetal alcohol spectrum disorder. The disorder was not well recognized when I was a child, and so I was never assessed or diagnosed. But pre-natal exposure to alcohol can cause damage to the brain, resulting in life-long struggles with things that others take for granted—like cause-and-effect reasoning, executive decision-making and impulse control. I have had to learn about the disorder, as well as ways to overcome idiosyncrasies in my thought processes. This has made it challenging to write and do research, and to keep a job in which I can do both. So although I know that my voice is powerful and can be a source of strength and healing for Indigenous people, I am not always as successful a warrior or provider as I would like to be.
Even a warrior and provider needs nurturing and healing. A few weeks ago, I met my biological cousin Colleen Cardinal for the first time, after decades of separation via the adoption system. It was a powerful meeting, her now working with adoptees from across Canada and me writing fancy articles about Native people. Colleen lives in Ottawa and actually attended the TRC unveiling ceremony in person; through the magic of modern technology, we were able to watch the webcast together via the Internet. She shared her thoughts with me:
Learning [more about] the behaviours I exhibited throughout my life really helped me understand why I acted the way I did and normalized the feelings of shame, guilt, anger and loneliness. For years I struggled with rage issues, startled easily, avoided confrontation, [experienced] hyper-vigilance, insomnia and physical ailments. As a nêhiyaw iskwêw [Cree woman], my responsibility is to continue healing, achieve wellness for my children and grandchildren—but most importantly, helping others by normalizing and contextualizing how colonial systemic violence has manifested itself in our lives over the decades of trauma we have experienced in our families and how we cope with it. Naming and owning historical trauma connected to mental illness is powerful, not [a] weakness.7
Colleen's words provided me with my own sense of healing and nurturing. Naming and owning. Power, not weakness. Commitment. Renewal. Respect. Relationship.
Sounds like progress to me. I can do this.
We can do this.
We will do this.
About the author
Nicolas is a freelance writer and photographer. His Cree heritage and territory stretch across the plains of Canada. His First Nation is Saddle Lake in northern Alberta. He currently lives in Vancouver, BC
Footnotes:
The Truth and Reconciliation Commission of Canada. (2015). Honoring the Truth, Reconciling for the Future—Summary of the Final Report of the Truth and Reconciliation Commission of Canada (Winnipeg, MB: Truth and Reconciliation Commission of Canada), vi. http://nctr.ca/assets/reports/Final%20Reports/Executive_Summary_English_Web.pdf

CBC News. (2008, June 11). Prime Minister Stephen Harper's statement of apology. http://www.cbc.ca/news/canada/prime-minister-stephen-harper-s-statement-of-apology-1.734250

Truth and Reconciliation Commission of Canada. (2015). The Final Report of the Truth and Reconciliation Commission of Canada, 6 vols. (Winnipeg, MB: Truth and Reconciliation Commission of Canada). Available at www.trc.ca.

See, for example, CBC News. (2013, March 7). Aboriginal corrections report finds "systemic discrimination." www.cbc.ca/news/politics/aboriginal-corrections-report-finds-systemic-discrimination-1.1338498; Richards, J., & Scott, M. (2009). Aboriginal education: Strengthening the foundation. Ottawa: Canadian Policy Research Network; and Patrick, C. (2014). Aboriginal Homelessness in Canada: A Literature Review. Toronto: Canadian Homelessness Research Network Press. homelesshub.ca/sites/default/files/AboriginalLiteratureReview.pdf

Interested readers can find out more about the 1969 White Paper at https://en.wikipedia.org/wiki/1969_White_Paper

See the live webcast of the TRC at http://www.trc.ca/websites/trcinstitution/index.php?p=903

Email to author, December 12, 2015.