Indigenous mental health from an Elder's perspective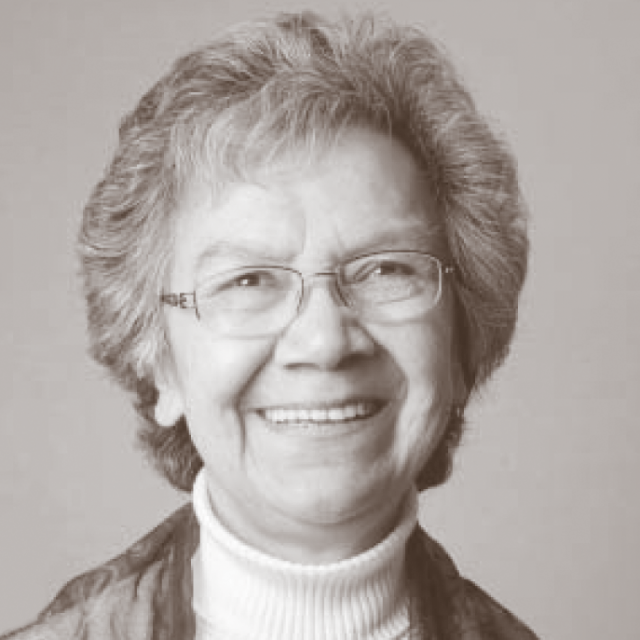 Mental health, to me, means balance. It means having emotional, spiritual, mental and physical well-being and a plan in place to maintain that balance. Spirituality has a lot to do with it—being able to practise what you consider as your strength. That strength comes from core values and cultural teachings and beliefs. I think that you will find that the majority of people who maintain that balance in their lives have a healthier lifestyle.
When we talk about mental illness, it's the historical experience we've had as a people. That goes back to colonization, to the Indian Residential School System, to the government taking children away from families, through the "60s Scoop." A lot has to do with racism and discrimination. Those challenges contribute to mental disease. When you look at the majority of reserves across Canada, and the urban Aboriginal population, poverty contributes to people's lack of choices: lack of education, lack of training, lack of good housing. Poverty means not being able to access what the general population takes for granted. I think poverty and the residential school experience have caused people to go down the path of alcohol and drug abuse: to forget, to hide the shame and the memory, not allow it to come out.
A number of people who are considered Elders now made a choice, probably 20 or 25 years ago, to walk the red road and to concentrate on their healing. That generation encouraged the next to live a healthy lifestyle. We now have role models and more healthy choices—whether it's recreation, food and nutrition, or choosing career paths and educational paths in a way that allows us to participate.
The strength of the Elders and what they have to offer is important. And the acknowledgement of the strength and importance of culture, language, dance, song, storytelling—all of that is so very important to the identity of the individual. Once you start building that foundation, it contributes to your success and your mental well-being, having a sense of pride in who you are and what you can be with a little effort, and taking advantage of opportunities.
When non-Aboriginal people talk about the health of Aboriginal people, they lump together alcohol and drug addiction as the biggest mental health problem that Aboriginal people have. In fact, Aboriginal people are dealing with all the other areas of mental health, too. But those are put on the back burner, as if to say, "We don't have to deal with those." Aboriginal people have the same mental health issues as non-Aboriginal people. But medical practitioners don't consider those areas. They think: If you get Aboriginal people to quit drinking, get them to quit taking drugs, their mental illness will go away. Well, that isn't so and I'm sure I don't have to tell you that.
Finding strength in community and culture
We have 24 Friendship Centres in BC. The Friendship Centres are a transition point for people migrating from rural areas, from outside of the province, and from the reserve to an urban setting. In Vancouver, we have at least two dozen Aboriginal agencies that provide support services and education, employment, culture, health care, support for children and family—all the areas that we've recognized where the system has failed us. We have developed our own response and created our own supports. Some have been in place 50 years or more.
That makes the difference—between an environment where you don't feel welcome, where you're confronted with confusion and paperwork requirements, and an Aboriginal agency that meets your needs. You feel welcome, and you receive sensitivity about whether or not you can fill out forms or use the computer and do whatever needs to be done, or whether someone can sit with you one on one. There's a generation of our people who came out of the education system who could not read or write. They're the ones who seek out Aboriginal services as opposed to going somewhere else and being made to feel uncomfortable because they don't understand. All of this contributes to your well-being and your mental state. I come away feeling good about what happened at this service agency, or I come away feeling not good enough to deserve a service.
The Friendship Centre is the hub of the community, this is our second home. When people are having troubles, they come here looking for help. We have a social worker with a psychiatric background who is only funded on a part-time basis, so we've been fighting for six years now to get that position funded full-time. We could certainly use a full-time position seven days a week.
We also get people coming here looking for their relatives. They know they are living in Vancouver, so they go to the Friendship Centre to find them. We have cultural activities here for West Coast First Nations, Prairie people and the Interior people who do the powwow circuits, and Métis. People know that their families are involved in cultural activities and they come here to look for them.
Culture is the saving grace, that's what keeps us sane. Even just sitting in a room with Elders, just listening to them, sitting there and listening takes you back home. It's that comfort of all those voices, the laughing. It's that homey atmosphere that also provides you that safety for that half hour that you're coming in out of the cold, coming in out of the noise and traffic. You find the Elders sitting in the room and you go in and you feel welcome. And then we have our daycare, where young people from age three to five are exposed to the culture. That takes them on their first step into the community.
For young people, we bring in the Elders and they learn words, they learn a song, they drum, they learn how to keep the beat, and they learn to dance. One year we had regalia-making, where the little ones had a dull needle and sewed the buttons onto their regalia.
When people are coming back and finding themselves, working on their regalia is a very healing activity. There's the sense of pride, and the sense of being part of the group that you're making your regalia for. And there's the serenity of mind in working with your hands, doing something that's cultural. For the time that you're in that group that's doing this, it's a very relaxing time. That's so important when you live in an urban area, to find an activity that is calming and relaxing and yet you have companions, you have companionship.
One of the things that we witness is the Elders finding their way back to their culture and finding themselves in a position where they're asked questions about their life and knowledge. This encourages them to be more participative. To go home to their communities more often, to talk to people and bring back that information, to be part of the group that is demonstrating culture—whether it's language, song and dance, or storytelling. Through that, you get the kids who have been in foster homes coming back. They want to learn how to powwow dance, they want to learn how to jig, they want to learn how to play the fiddle if they're Métis. It's something they didn't get when they were in foster care, and once they're on their own, it's what they want to do. A lot of times they come in and say, I don't know where I'm from, but this is my name. We can start at the grassroots level with them and say, "This is how you can trace your family back."
There was a time when people were ashamed. I shouldn't say it's over—I think it's being addressed and people have challenged it, so that the shame is being replaced with pride. Proud of who I am, where I come from, who my family is. When you're faced with racism and discrimination, you're made to feel you don't belong. I think people have found ways to overcome that. Not always healthy ways, but for those who have found healthy ways, it's through culture. It's through that balance I spoke of initially, and it's recognizing that you need balance to deal with everything you're confronted with.
Sharing helps healing
We just don't have enough mental health workers, and that affects our community. I would love to have mental health workers available in the Friendship Centre. We get people coming in who need assistance right away. We've had to call outside help and say, yes, this person is this way, and then the mental health team comes and takes them to the hospital. It can be very traumatic. And my workers aren't trained in this area; they have no clinical background.
I don't know that the mental health agencies reach out enough. There's so much more information that could be shared—about mental illness and mental well-being. I attended a training course last fall. One of the speakers was a doctor who dealt with mental health, and he shared so much information in such a short time. I don't think there was one out of ten or eleven in the class who didn't learn something that day. He was certified to work with people who had been through the residential school experience. He contacted me after and wanted to know if there was any way he could help at the Friendship Centre. That's the kind of interaction we need—with people who are willing to volunteer, to do that little bit extra that they don't necessarily get paid for.
Hope for the future
Knowing our young people are interested in education gives me hope. Our people are educated, they're getting good employment—permanent employment. There's interest in affordable housing. Young mothers are showing an interest in nutrition and activities for their children. Everything is moving towards a healthier community. Having our own agencies is probably the best support we can give our community. Creating a thriving community has been our vision for 20 years, 30 years. We've looked at participating in the economy, and now it's actually happening. And we're engaged in civic decision-making, getting out there and voting. Before, it was about letting them decide. Now we're part of the decision-making crowd.
About the author
Susan is an Elder and the Executive Director of the Vancouver Aboriginal Friendship Centre Society. She is also President of the Board of Directors of the Vancouver Native Health Society
Stephanie is Editorial Coordinator at the Canadian Mental Health Association's BC Division