The role of unions when a worker has an addiction problem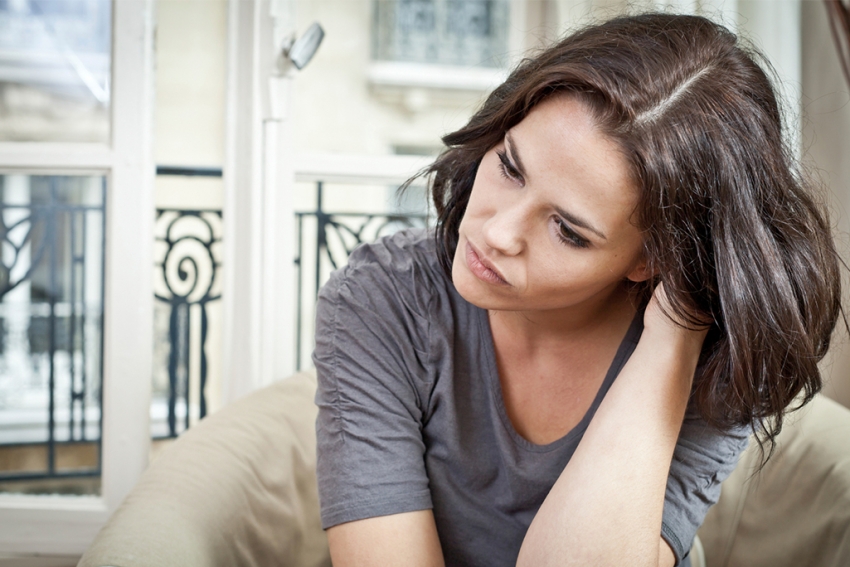 I never thought much about issues of mental illness or addictions in the workplace until I began working as a labour relations practitioner in health care. I work for a union that represents nurses.
My first experience with addictions or chemical dependency in the workplace arose when I represented a nurse who had siphoned off, from an IV bag, a portion of the morphine that should have gone to a patient under her care. Her employer had immediately escorted her off the property and terminated her employment with them.
The general trust betrayed
I was shocked on so many levels. My feelings mirrored what most people's response tends to be in such a situation: I felt sad, confused, betrayed and even a bit angry. This was a nurse (I'll call her Francine*). Someone in a caring role. Someone we all instinctively feel we can trust in moments of deep vulnerability, when we are sick or dying.
I had to really think about my own feelings about the situation before I helped this nurse. My role was not only to represent Francine, but also to represent the nurses who work with her. I have to work within the context of ensuring that the workplace is safe for all, including the patients. While unions are there to help the workers they represent, this doesn't mean condoning problematic behaviours.
What the employer called "patient abuse and theft of drugs" certainly was problematic behaviour. Francine had stolen and used a portion of pain-relieving drugs that were prescribed by a doctor for someone else. Her actions meant that the patient didn't get the correct amount of pain relief and likely suffered some ill consequences as a result.
But what had prompted this behaviour?
Francine had a problem—she, herself, was sick. She was an addict and her life was out of control.
So, what does a union do in such a complex situation?
Francine in need of help
Our nurse needed support, not isolation. We first made sure Francine was safe; that she was receiving treatment from a doctor and had other personal supports in place, including a union steward.
Part of the assistance the union provided was to make sure that Francine recognized her illness and that she voluntarily entered treatment. Often nurses in this situation are in a high state of denial. We work with the nurse to ensure that he or she understands the extent and consequences of their illness, that there is help available and that we will assist them. We helped Francine enter a six-week residential treatment program.
We filed a grievance with the employer, stating they were wrong to fire Francine. To fire her was discrimination based on her illness of chemical dependency. The appropriate employer response would have been to remove Francine from the workplace, but not by firing and publicly humiliating her. She needed to be off on sick leave and she needed help fast. Employers are required by law to do everything possible to accommodate people with illnesses and disabilities in the workplace, so these employees can continue to work when safe to do so.
We also assisted her with her licensing body (nurses must be licensed to practice nursing and must comply with professional standards). We wanted to make sure she could continue to work as a nurse when she had recovered. A registered nurse who has any form of illness that affects their ability to deliver care must seek appropriate treatment and/or voluntarily stop providing nursing care until able to do so safely. Nurses who fail to seek treatment or stop nursing can have their licence taken away. The union works together with the nurse in question and the licensing body (CRNBC – College of Registered Nurses of BC) to ensure that these professional obligations are met. This usually results in a compliance and monitoring agreement being put in place.
And finally, we made sure that Francine had a monitoring program/agreement with the employer for when she was well enough to return to work. Similar to the monitoring agreement with the licensing body, the purpose is to ensure nurses like Francine are compliant with their treatment and recovery process. These agreements typically include:
an extensive period of time (one to two years) where the nurse is prohibited from handling narcotic medications
random urine screening tests (for narcotics and/or alcohol)
attending an Alcoholics/Narcotics Anonymous support group
attending Professional Accountability Group meetings (similar to Alcoholics/Narcotics Anonymous support groups, these regular support meetings are specifically for people with addictions who work in health care professions)
voluntary withdrawal from nursing work upon relapse
The ripple effect
The employer representatives were not the only people who had strong feelings about Francine's behaviour. Her co-workers, particularly the nurses, were very upset.
I got Francine's consent to hold a meeting with her co-workers during her absence to discuss her addiction in general terms and to share that she was in treatment.
The first thing I did was let people talk. They felt angry. They felt completely betrayed that a professional nurse would steal and take narcotic medications. They felt they could no longer rely on her professional judgment and care as a nurse. They would now have to be on the "watch" for her, in addition to their own busy workloads.
Next, I answered their questions and educated them about chemical dependency. Ironically, nurses are quite under-educated in these issues and generally hold the same misconceptions and biases that most of us do.
The nurses were glad to have someone to talk candidly to. When Francine was removed from the workplace they felt there was a lot of attention on her, but none for them. To a certain extent, having permission to talk about it in a guided way helped to "normalize" Francine's illness as well. What I learned from this experience is that some sort of debriefing and education with affected staff needs to occur as soon as possible after the incident, so that frustration doesn't build. I always get consent from the nurse in question to have the sessions and what to cover; otherwise, it doesn't happen.
Co-workers almost always find out something anyway, so the debriefs end up being as helpful for the nurse in question as for the co-workers.
Francine's problem in perspective
Given the conditions of their work, it's surprising that the rate of chemical dependency among nurses isn't higher. But roughly the same percentage of nurses suffer from addiction as does the general population: that is, about 10%.1-2 However, nursing is still dominated by women—about 94% of registered nurses are women.3 Women tend to take on multiple roles in society: mother, spouse, employee and, increasingly, caregiver for aging parents. Add to this a nursing shortage, which means increased workloads and thus increased risk of injury and stress. Further, add nurses' ready access to narcotics as part of their professional role.
Many of us are what a friend of mine calls "the walking undiagnosed." But we all seem to think that mental illness and the all too often related illness of addiction happens to 'someone else.' When we push these conditions as far away from ourselves as we can, we are helping to create stigma.
So what happened to Francine?
She returned to work as a nurse. She was responsible—not her colleagues—for her own nursing work and her need to stay healthy. She went to accountability and support meetings. She had a two-year compliance agreement wherein she couldn't have access to administer narcotic drugs. She was also subject to random urine tests to make sure she was clean and sober.
Francine relapsed. She went into treatment again. This time her recovery was a little bit stronger. For Francine, each day is a new day and a new journey.


* pseudonym
About the author
For the past 17+ years, Jude has worked as a representative for a number of unions in BC. Jude has depression and, given her own family history of depression and alcoholism, she takes a special interest in these issues in her work and life
Footnotes:
Statistics Canada. (2003). Canadian Community Health Survey: Mental health and well-being. www.statcan.ca/english/freepub/82-617-XIE/index.htm
Dunn, D. (2005). Substance abuse among nurses: Defining the Issue. Association of Perioperative Registered Nurses Journal, 82(4), 572-602.
Canadian Institute for Health Information. (2008). Regulated Nurses: Trends, 2003 to 2007. Ottawa: Author. http://secure.cihi.ca/cihiweb/dispPage.jsp?cw_page=hhrdata_nursing_e.