Personal stories are written by real British Columbians in their own words for Visions magazine.
They highlight the courage and hope of people who experience a mental health problem or substance use problem, support a loved one, or work in related fields. Many people say they feel alone or isolated due to stigma, symptoms, or systems. Personal stories help us find hope and common ground, and give us new perspectives, ideas, or approaches to consider. No matter where we are when we tell our stories - contemplating help, receiving treatment or support, reflecting on past experiences - we can learn so much from each other.
These stories are not treatment advice.
Every story is unique and the writers speak only for themselves, including what worked or didn't work for them. We suggest that you read more than one story from the same magazine issue to see the range of perspectives. As Visions magazine is over 10 years old, some of the services or even treatments you find in these stories may be different today. But the themes should still be helpful. Check out the Resource Library section of the site for our most current info sheets, workbooks, and other tools to help you learn more, try new skills, and take charge of your well-being. Talk to your doctor or another health care provider if you are concerned about symptoms you experience or if you would like to explore different treatment options.
---
Personal stories about depression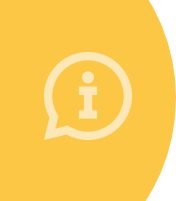 Need help or support?
Email us and our information referral experts will answer your questions and help you find resources, services, programs, or other supports in BC.