An exercise in fearlessness
Reprinted from the "Systemic Racism" issue of Visions Journal, 2021, 16 (3), pp. 20-21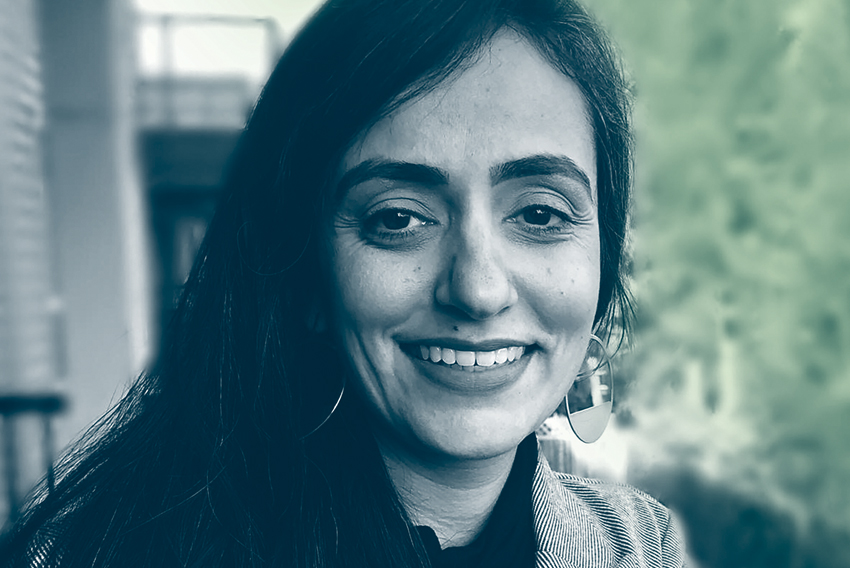 Since March 2020, much has happened to us as a world, a community, a humanity. While the pandemic has played a role in my personal life, it has not impacted me as much as other events (which speaks volumes about my privilege in terms of my economic stability, my access to resources, my emotional well-being and so much more).
What has impacted me more since March are traumas that I have experienced as a Punjabi woman, a Sikh woman, an anti-racist advocate and a professional in many white spaces.
I've been attacked on social media by a white city councillor in my hometown of Abbotsford for calling out another white city councillor on the subject of their business's #AllLivesMatter offensive social media post. The attack on me had incredibly racist undertones. I've called out the museum world for its silence on power and white privilege and had the BC Museums Association in turn issue a public apology for their dismissiveness and for ignoring my concerns. I've publicly called out racism at the university where I work.
Throughout all of these experiences, I have learned one thing about white allyship: the power of fearlessness. The power of fearlessness that Indigenous, Black and People of Colour (IBPOC) have is the same power of fearlessness that white allies need to demonstrate.
Fearlessness comes in many shapes and forms. Fearlessness as it relates to anti-racism has taken a new and rejuvenated shape and form since March 2020. Fearlessness is when Seth Cardinal Dodginghorse (Tsuut'ina and Cree on his mother's side and Amskapi Piikani [Blackfeet] on his father's side) stood in front of a national news station and cut his hair in protest of the opening of a road that traversed Tsuut'ina Nation lands in southwest Calgary. As Sikhs, we understand and deeply empathize with the incredible fearlessness and power embodied in the act of cutting one's hair because hair is sacred to us. Fearlessness is when students email their supervisors, their vice principals and their deans, calling out their experiences of racism. Fearlessness is when the only IBPOC in a meeting room, boardroom, corporation or department speaks out on issues related to racism, oppression, discrimination and institutional or corporate responsibility.
Since becoming particularly vocal around issues of race, racism and anti-racism, I have learned three things about the work yet to do and the enactment of change:
First, we stand on the shoulders of mentors and giants: mentors, historical figures and unnamed heroines and heroes who have been doing this work for centuries. However, the forms that activism takes change and diverge generationally and over time. And as forms of activism change and diverge, they should be allowed to do so, even if this means those different forms might conflict with each other. Activism on the streets, activism in the boardrooms and around equity, diversity and inclusion (EDI) tables, activism through public discourse, activism on social media, activism in the form of one-on-one email correspondence aimed at influencing people in power: these forms of activism are all important and work in tandem with each other.
Second, mistakes can and will happen. These will often result in awkward and tense conversations. If this is a pathway to growth and growth of relationships, there must be an accountability about the systems of power that are at play and how those systems of power are built upon the oppression, erasure and dismissal of IBPOC. These systems of power exist everywhere.
Third, there is a disconnect within organizations that continue to uphold systems of colonialism and white supremacy. This disconnect stems from the same social and political structures and systems that delay, delay and delay. As IBPOC, we eat, sleep, think and dream of change on a daily basis. Our skins, our hearts—our adrenaline—are in a race to see change. We do not have the privilege of time.
Every day, adults, children and youth are dying as a result of systems of colonialism and white supremacy. In September 2020, an Indigenous youth died and media were told by the Abbotsford Police Department that there was no cause for suspicion hence no need for investigation.1 Again in September, an international student from India living and going to school in Surrey died by suicide.2,3
We are in a racist health crisis around the province, around the country, around this continent, around the world. Your work towards allyship needs to feel the same sense of urgency that we—as IBPOC—are feeling in this moment.
My call to you is to become fearless. Become fearless allies by speaking out publicly. Become fearless allies by saying aloud the word racism. Become fearless leaders in believing in the Indigenous, Black, People of Colour around you and empowering them to grow. Become fearless by admitting when we make mistakes; commit to learning, growing and changing.
If you are silent as a white person, you are culpable. That includes the one-on-one private calls and emails we get from you in support. That is a form of white violence and flexing your white power and privilege. We don't want private support. We want public support. If Seth Cardinal Dodginghorse can stand in front of a national news station and cut his hair, you all can learn to speak up as allies instead of allowing us to resign and quit or worse.4
About the author
Sharanjit is Coordinator at the South Asian Studies Institute at the University of the Fraser Valley (UFV) and a sessional faculty member in UFV's history department. She co-curates exhibits at the Sikh Heritage Museum in Abbotsford, BC and is also currently a board member of the Pacific Canada Heritage Centre – Museum of Migration Society
Footnotes: